We at Discover Graz are young Grazers, nationally licensed Austria Guides and self-employed. We speak several languages, have years of experience in tour guiding, various educational backgrounds and interests, but we share one common passion – Graz!
Inspired by this wonderful city where you can make new discoveries every day, this project was baptized Discover Graz. We want to share this passion for our city with other Grazers and with people from all over the world. If you wish to see the city like a local, are in for hidden gems and non-standard young tours, give us a call.
For there is always something to discover!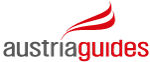 Ruth Nezmahen
Free Tour
You decide what you pay
Our free tours are truly low-threshold. Feel free to attend the free tour and you will be most welcome to join us, whether you are from Graz, a tourist, old or young. We offer entertaining and diverting guided tours on a tip-your-guide basis. Our free tours include both the "first time in Graz" highlights and non-standard walks through the old town of Graz. They are run at scheduled dates by especially trained and nationally licensed Austria Guides. Our Discover Graz free tours are here to make you have a good time as we all know: the best things in life are free.
Small print: The guide will gladly accept a reasonable tip at the end of the tour.
Young Tour
You decide what you want
Our young tours are customizable thematic tours. The contents couldn't be more diverse and our guests are too. In this case 'young' does of course less refer to the age of the visitor than to the young-spirited walks around our city. But what's best – our young tours may be combined, extended, and altered – please feel free to specify the date, time, meeting point etc. We will try to make it all possible, after a short talk with you. We will gladly advise you and make sure we find exactly what you need for your company outing, family meeting, birthday, hen's or stag's night, or any other occasion.
NB: Unlike our free tours, our young tours are not held free of charge but instead customized to your liking.
Graz is full of surprises!
Graz is UNESCO world heritage site, UNESCO city of design, student city, Pensionopolis, capital of Styria, the green heart of Austria and much more. An insider tip for tourists and the passion of many people living here. But the special thing about Graz is this: Although its Old Town is protected by UNESCO it´s not dead. Grazers still live in the Old Town, spend their free time here, work here, Graz is much more than just a heritage-stage, it is real. Discover the real Graz with us!
Graz is a student city and "Pensionopolis" at the same time, a place for both, the young and the old. Students bring new ideas and influences from all over the world, whereas pensioners give the city a classic and elegant flair, whether through special shops and department stores, through well-kept city gardens or through traditional festivals and events like "Aufsteirern", "Styriarte", "Opernredoute" etc.
Graz is "Unesco city of design" and thus represented in the international network of "creative cities", an honour, an opportunity and a reason for constant change and modernisation. Festivals such as "Lendwirbel", "Grieskram", "Steirischer Herbst", "Elevate", "La strada" and many more bring a fresh wind of change to Graz every year.
Graz is at the heart of "the green heart of Austria", the capital of Styria. The borders between city and countryside blur here, with large farmers' markets offering delicacies from the immediate surroundings, sensational gastronomy, Graz is the "capital of culinary delights" and with the "Grazer Krauthäupl" even a "Genussregion" in its own right.
Graz is the city of human rights, the city of languages, when it comes to politics and elections, Graz is a so-called "swing city" and the voting behaviour of the people of Graz is difficult to predict.
It is said that the Renaissance city of Graz is "the most beautiful Italian city outside Italy". In any case, the southern flair, the warm climate and an Italian coziness are certain.
Graz is one of the fastest growing cities in the German-speaking world.
Graz is innovative, an important business location and home to many companies and start-ups.
Graz is a sports city, Graz is green and wild like the waters of the river Mur, a city of contrasts, a city of details, so again: there is always something to discover!