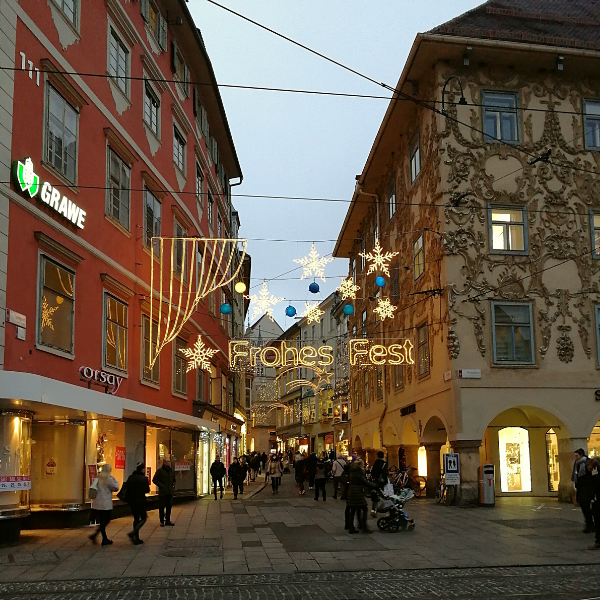 #29 GIFTS FOR A GOOD CAUSE
Have you already bought all the Christmas presents?
We'll tell you a few things that are not only beautiful and dad, mom, uncle and daughter would like, but also do something good for others. These are gifts for a good cause that are available in Graz.
Ohh, we love Christmas!
Erfa
Cuddly animals, fashion, cushions, many African fabrics and children's things can be found in the small store Erfa. Our favorites are definitely the African dolls. www.erfa-graz.at
tag.werk
The legendary store from Graz produces bags and is an employment project for young people. You can even contribute your own ideas, designs and color preferences. However, you have to be quick so that your dream bag is ready in time before Christmas! www.tagwerk.at
heidenspass
How about a wooden cell phone speaker for dad (who is always the hardest to find a gift for)? Without electricity, without battery, just with sound body. Looks cool and was made in this wonderful project. www.heidenspass.cc
Offline Retail
The colorful Offline Retail in Mariahilferstraße advertises with the slogan ` Upcycling at its best ` and you can indeed find the finest things in the small vintage store. Things made from old fabrics, retro furniture, cleaning sponges made from old vegetable nets, vintage fashion and much more. The proceeds benefit the employment project for addicts.
4Ocean
The bracelets, made from plastic fished out of the sea, look good not only on Dominic Thiem's muscular arm. They are available, for example: at Kastner und Öhler. www.4ocean.com
Books 4 life
A great idea for all of you who are still looking for a little something, because the books cost only around 2 euros each. Especially great we find the ` blind date ` books. They are packaged, but there is a description on them, so you don't know which book you are buying you only get a hint, how exciting. The proceeds from these used books go to different social projects. www.books4life.at
Megaphon
A subscription, a calendar, a cookbook to support our favorite newspaper vendors. Merry Christmas John! www.megaphon.at
Herzlich Laden
Back in the Lendviertel, you'll find the Herzlich Laden from Jugend am Werk on Mariahilferplatz. They have everything: clothes, furniture, decoration and a warm advice. www.jaw.or.at