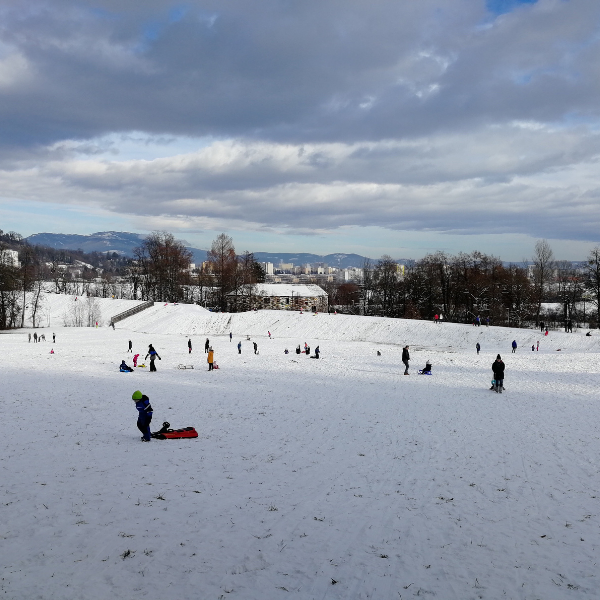 #30 WINTER SPORTS IN GRAZ
Styria calls itself a "land of sports". In the Styrian mountains, the world's best winter sportsmen and women go wild. Anyone can sit in front of the TV and watch the Schladming night slalom. Here in Graz your muscle power is in demand. For little sledders, elegant ice skaters and field hockey players, for enduring cross-country skiers and cold-resistant runners, there is something for everyone. Directly in your neighborhood, or reachable by public transport, Graz shows itself as a winter sports arena. So let's hope for snow and cold!
sled meadow
In addition to the many small meadows on playgrounds and in parks where you can toboggan wonderfully, one tobogganing meadow stands out: the Bründlteich Wiese near the Plabutsch. Fun just like in the old days: arrive, unpack your toboggan or sled, stomp up and down and repeat 100 times, getting red cheeks and crying with laughter.
ice skating ponds
With the natural ice it is complicated. Unfortunately, there have already been years when you could not use the ice skating ponds at all. To be honest, this is what makes them so charming. Ice skating is only possible there when nature allows it. The skating experience is guaranteed to be better on the Hilmteich or at the Fischteich in Mariatrost than on the artificial ice rinks in the city. The scenery is more beautiful, the areas are larger and not so crowded, the skating experience is cheaper or even free.
ski lifts
The Austrian parade discipline, national sport No.1, our pride and joy and an important part of the Austrian identity, that can only be skiing. Unfortunately, we do not know of any ski lifts in the city of Graz, but there is a wide range of facilities not far from Graz, such as the Wimmerlift in Eggersdorf or the Gedersberg ski lift in Seiersberg for children. Even if you can't ski directly in Graz, a great ski day can still start in Graz. With the legendary ` Kastner ski bus ` it goes up to the big mountains, to the greatest ski areas in Austria.
Cross-country skiing
In the Graz region there are many beautiful cross-country skiing trails, which are also easy to reach from Graz. But you can also strap on your cross-country skis in Graz, for example at St. Martin Castle. And if there should be another extreme winter like 1986, we are already looking forward to cross-country skiing in Herrengasse (see photos from the winter 1986).
Curling
Curling is not only for older people, but a fun for the whole group. There are many curling clubs/ Eisstock-Vereine in Graz, for example: ESV Sandgrube in Herrgottwiesgasse, ESV Anwandler in Triesterstraße, ESV Austria Graz, ESV Graz Nord, ESV Graz Süd, and many more. Maybe, if you ask nicely, they will let you play.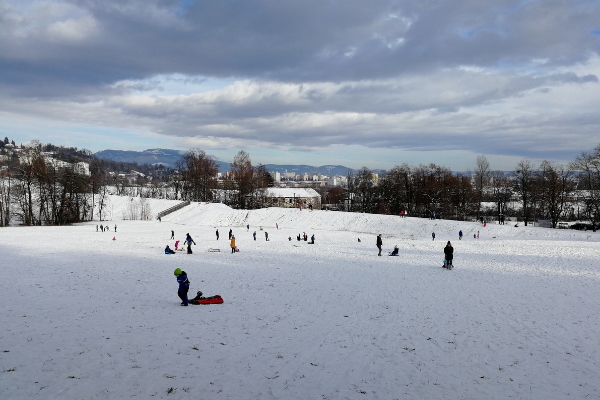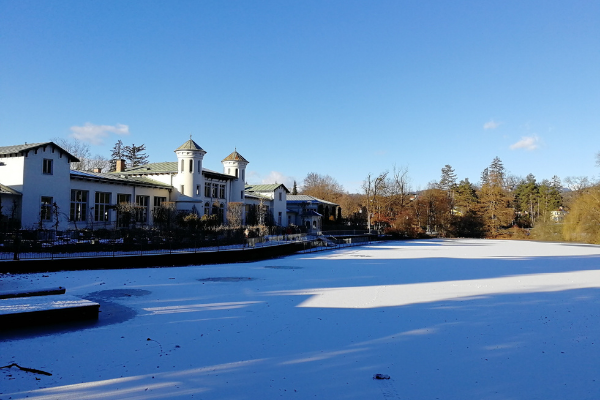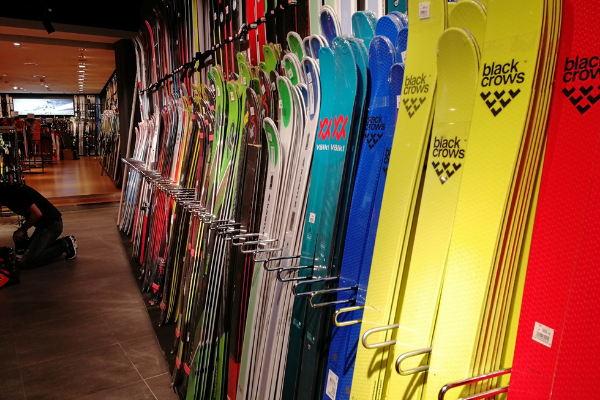 "Skiing with Kastner&Öhler bus"