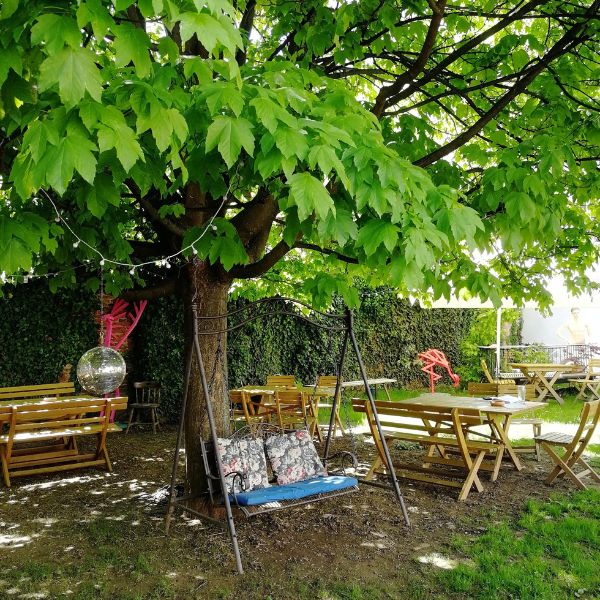 #49 Gastgarten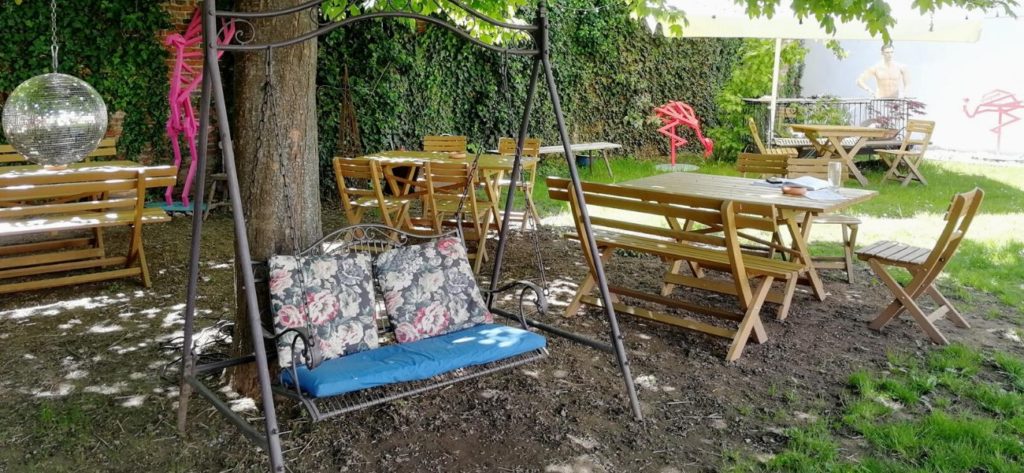 Do you know the difference between a Gastgarten (outdoor dining area) and a Schanigarten? Both are something very fine, but a Gastgarten is on a private property and the Schanigarten is in a public place. Now that spring is finally here, we don't care whether it's private or public, the main thing is to sit together in a cosy atmosphere with nice service, good food and even better drinks. There are many of these little paradises in Graz. We would like to introduce you to a few special outdoor seatings.
Café Fotter
The `Hörsaal F` and its rose garden near Karl Franzens University are simply legendary. Amidst old apartment buildings, in the middle of the city and yet in the middle of the green rose jungle.
Wildmoser
The renovation and revitalisation of this old house has been very successful. From the ambience to the menu, from the interior design to the garden, old and new fit together perfectly.
Gatto im Museum
Here are two things you can find in one place: the Volkskunde Museum and the Gatto im Museum. Here you can eat small dishes, there are always events and there is a garden that plays all the parts: bar, art, shady trees, lawn, disco ball and Hollywood swing.
Schillerhof
The garden of the former Schillerhof is a classic beer garden, i.e. with tables under the chestnut tree. But today there is not only beer but also fresh bread, breakfast and pastries, because a branch of Martin Auer has moved in here.
Eschenlaube
And for those who would prefer typical Austrian cuisine in a garden, like a classic Fiaker goulash, the Eschenlaube is a good place to be. This `cultural inn` is a meeting place for students, the audience of the Graz Opera and families.