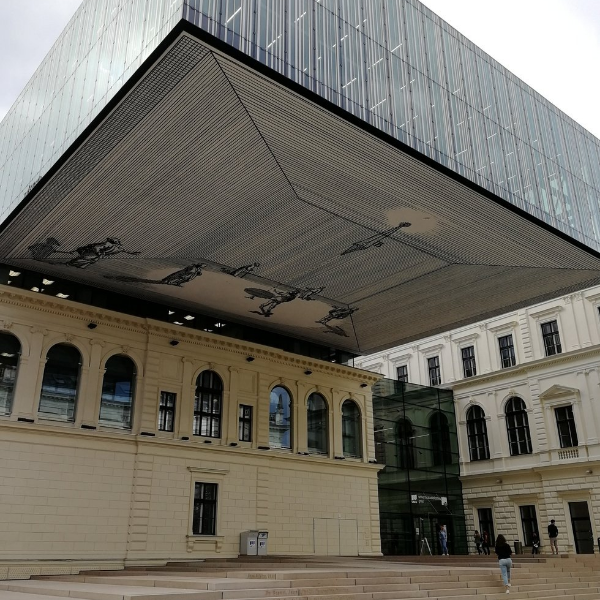 #37 STUDYING IN GRAZ
University starts again, summer is over, the students life begins. Like every year, you will see dozens of confused students walking through Graz who are new to the city. We would like to welcome you and give you a few tips on how to find your way around Graz, how to enjoy your time as a student and what makes studying in Graz so special.
WHAT STUDENTS SHOULD KNOW:
meeting point Weikhard Uhr
Actually, there is no other meeting place in Graz. Since the beginning of time, people from Graz have met at the Weikhard Uhr on Hauptplatz. Probably because you have such a good view of other people from there, so nothing remains secret in Graz.
Archives and libraries
No matter what you're studying, you're bound to need books sooner or later, even if they're just for distraction. Take advantage of the great offer of the Graz libraries and archives (city library, state library, state archive, cabaret archive, ...) to save time and money.
tag.werk
In Graz you wear tag.werk and not freitag. At the iconic employment project on Mariahilferstraße, you'll find laptop bags, backpacks, pencil cases and much more to make your university life easier.
by bike
The fastest and cheapest way to get from A to B in Graz is by bike. Our favourite bike repair shops are Maghanoy and for special requests Lemur Bike and Bones. You can easily get a cheap bike via willhaben.
party
Admittedly, Graz is not that famous for big clubs. Go to the Stadtpark or the Augarten with music and drinks, meet friends on Kaiser Josef Platz or Lendplatz, or visit a small rock club like the Nachtexpress or a jazz bar like the Miles, or go to a classic Beisl, because it's cosy there and there's also something to eat. We can highly recommend Feinkost Mild. If the evening lasts a little longer, you should keep two names in mind: the Q and the Theatercafé.
Typical Graz
So that no misunderstandings arise: The term `Hörsaal F` refers to the old Fotter coffee, the `other side of the Mur` is what locals call the right side of the Mur, seen in the direction of flow. If you order a ` weiße Mischung ` you get white wine with mineral water, no more and no less. When talking about the ` Roten` and ` Schwoazn `, the conversation turns to football and the two clubs Gak and Sk Puntigamer Sturm Graz. And of course, the Karl Franzens University is called ` KF ` for short, the Technical University ` TU ` and the University Library ` UB `.