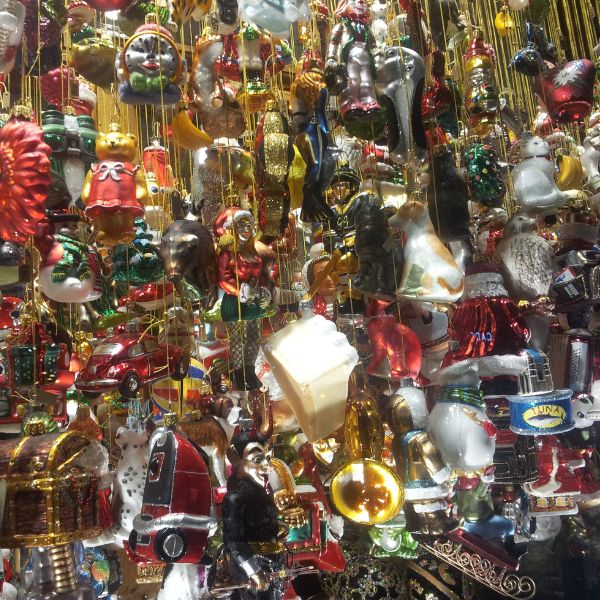 #46 SCHRISTMAS TREE DECORATIONS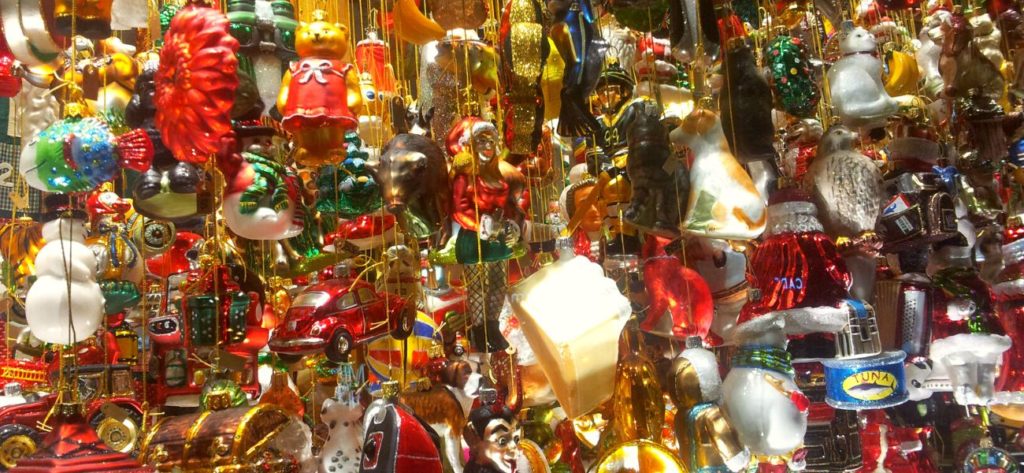 As we all know, tastes are very different. But it is important to us that the Christmas tree, the presents, the Christmas dinner and of course the decorations and ornaments are bought locally. That's not hard to do in Graz, with so many beautiful shops and stands. We'll be happy to tell you where you can get the most beautiful decorations.
Pabuku
Pabuku once again delivers the most beautiful designs far and wide for Christmas. The pendants are unusual and certainly don't fit on a classically decorated tree, but just about anywhere else. You can buy the pendants at kwirl on Mariahilferstraße, for example.
Korbwaren Schmidt
On a traditional Styrian Christmas tree you will find apples and nuts, gingerbread, garlands and what must not be missing: straw stars. Handmade straw stars can be found in the best shop in town, Korbwaren Schmidt near Griesplatz. Shopping there is an experience.
Haller
You don't really need to say much more about this shop window, the window speaks for itself. Christmas tree baubles in all shapes and colours and also sweet decorations for the tree can be found here, simply beautiful.
pickle
Do you know the custom of the Christmas pickle? It is well hidden on the tree. The first person to find it either gets a little extra present or is allowed to start unwrapping the presents first. These funny Christmas tree tags can be found, for example, at Kwirl on Mariahilferstraße.
Kiosk
The Christmas decorations Maria sells from her colourful kiosk are not from Austria, but she still pays attention to production conditions and sells only what Maria likes and only something she stands behind, in the truest sense of the word. Why not go exotic with the tree decorations and hang palms and cacti made of tin on the tree?
Gablonz decoration
The Gablonz Christmas tree decorations are something very special. Small works of art made of wire and beads. The old pieces can be found in the small antique shops such as the Antiken Kabinett in Sackstraße.
Second Hand
And of course, it doesn't always have to be something newly produced. Browse through the Wunderkammer and the many old Christmas tree baubles that have probably already decorated many beautiful Christmas trees and are now looking for a new home.