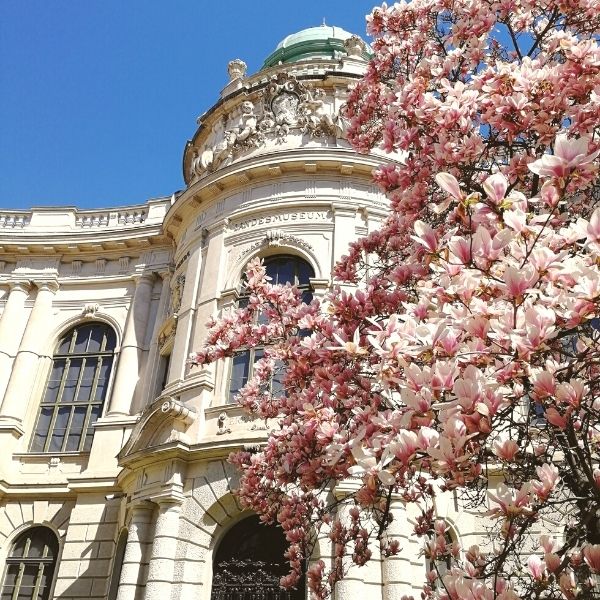 #42 BLOOMING SPLENDOUR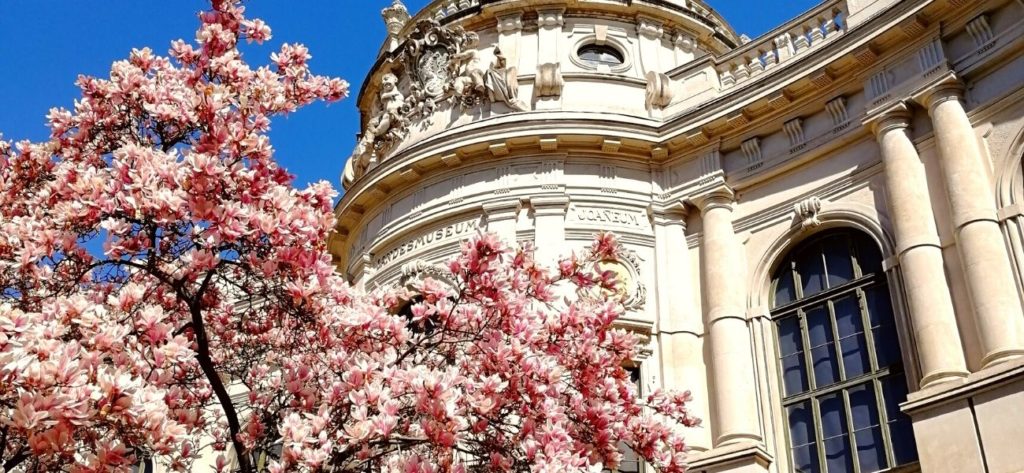 Away from the parks of Graz and not only on the Schloßberg, you can also find magnolia trees in the middle of the city centre, which now, for only a short time, have the almost kitschy pink blossoms. They have chosen their neighbours well, because they look even better in front of museum facades or church towers. So get out your cameras out and discover the blossoming splendour of the magnolia trees and enjoy spring in Graz!
Joanneum Quarter
One of these magnolia trees stands in front of the former main entrance to the Museum Joanneum. When it blossoms, car accidents happen on the street because you can't take your eyes off this tree. It looks simply beautiful in front of the museum.
Old Dominican Monastery
And again it takes us to the district of Gries. Behind the Andrä Church there is still the old courtyard of the former Dominican monastery. With the arrangement of the pink blossoming trees in the middle of the arcaded courtyard and in front of the colourful lettering on the church wall (e.g.: the word ``Rosinen`` written in pink), you almost feel like you are in a fairytale forest.
Minoriten
In the newly restored monastery courtyard at the Minorites on Mariahilferplatz there is an old acquaintance that has always been really beautiful. But since this year, you are almost dazzled by the blossoms in front of the brilliant white wall, on the green lawn.
In front of the opera house
The pink blossoms and the Graz Opera and the Next Liberty in the background provide a beautiful photo motif.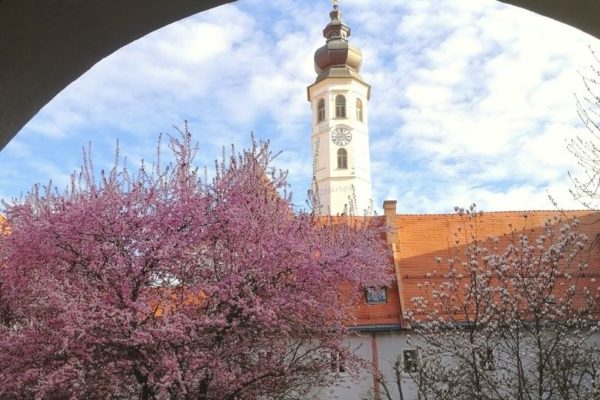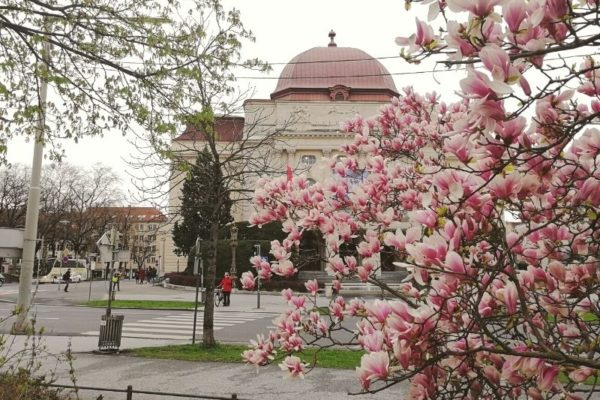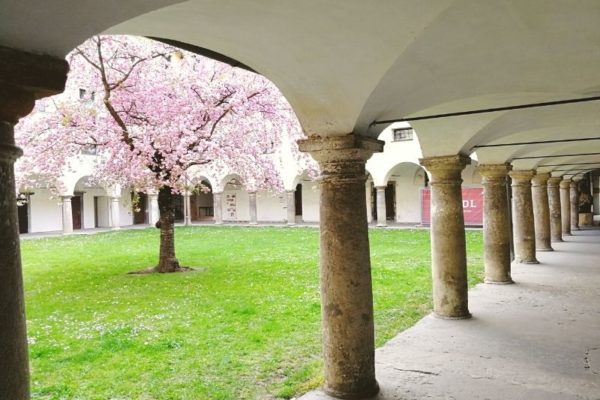 "Kulturzentrum Minoriten"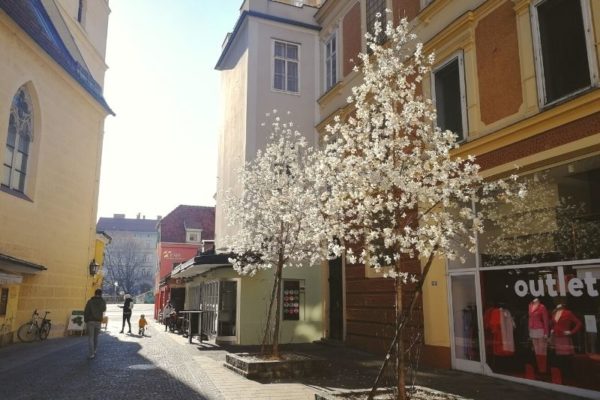 "No magnolia tree but also beautiful"