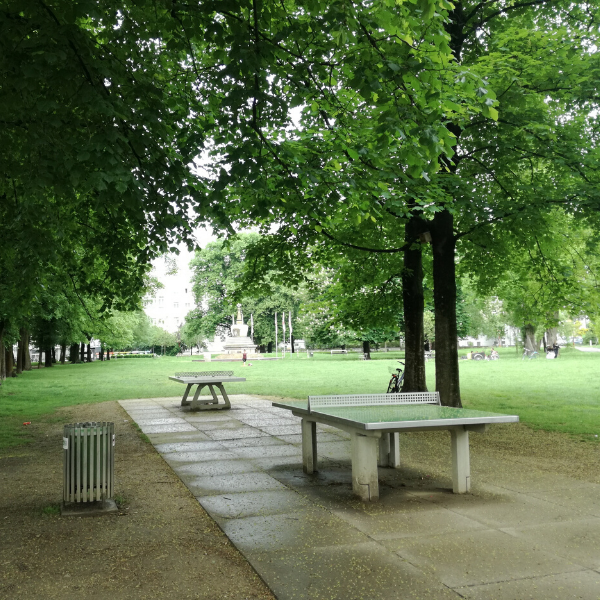 #21 summer in Lend
Lend is a district of contradictions and a district with a long history. In our opinion it is worth seeing in all weather and worth a visit at any time of the year. We would like to introduce you to a few special summery places.
Food from around the world
With the right food you can really get into the holiday mood. In Lend you can travel around the world. Here you will find African cuisine in ` Omoka `. Hawaiian food is served in the ` Shake Shaka ` at Lendplatz. Very good Indian food is available from ` Ceylon Curry `. Wonderful Italian home cooking and a great shady guest garden can be found in ` Capperi ` and Greek cuisine in ` Bakaliko `.
The market
The market square at Lendplatz is really worth a visit at any time of the year. A visit is always a rush for all senses and a voyage of discovery. In the morning there is a farmers' market with the best food from the surrounding area, in the afternoon the square turns into a meeting place for skateboarders and people who either enjoy their lunch break or their evening off. In the evening the most beautiful ` Schani- Garden ` of the city becomes the most beautiful open air bar of the city. What a pity that there is a closing hour!
Volksgarten
Give it a chance! There are streams, bridges, playgrounds, yoga, soccer, table tennis, skating, water games, benches, meadows, herb gardens, ducks, street art and even a Buddhist peace stupa.
Minorites Monastery
Here you will find not only a beautiful and shady courtyard, but also a surprising backyard. Although it is used as a parking lot, you still have a wonderful view of the Schlossberg from here and you can still feel the charming flair of a suburb.
Murinsel/ Island in the Mur
To be honest, we are not quite sure which district it belongs to, but we simply collect it for the district of Lend. The Mur Island was one of the highlights in the so important year 2003, when Graz was the Cultural Capital, and now it has a new owner, has been renovated and revitalized. There are events, good snacks, drinks, summer cinema, guest designers and the proximity to the Mur has a refreshing effect.