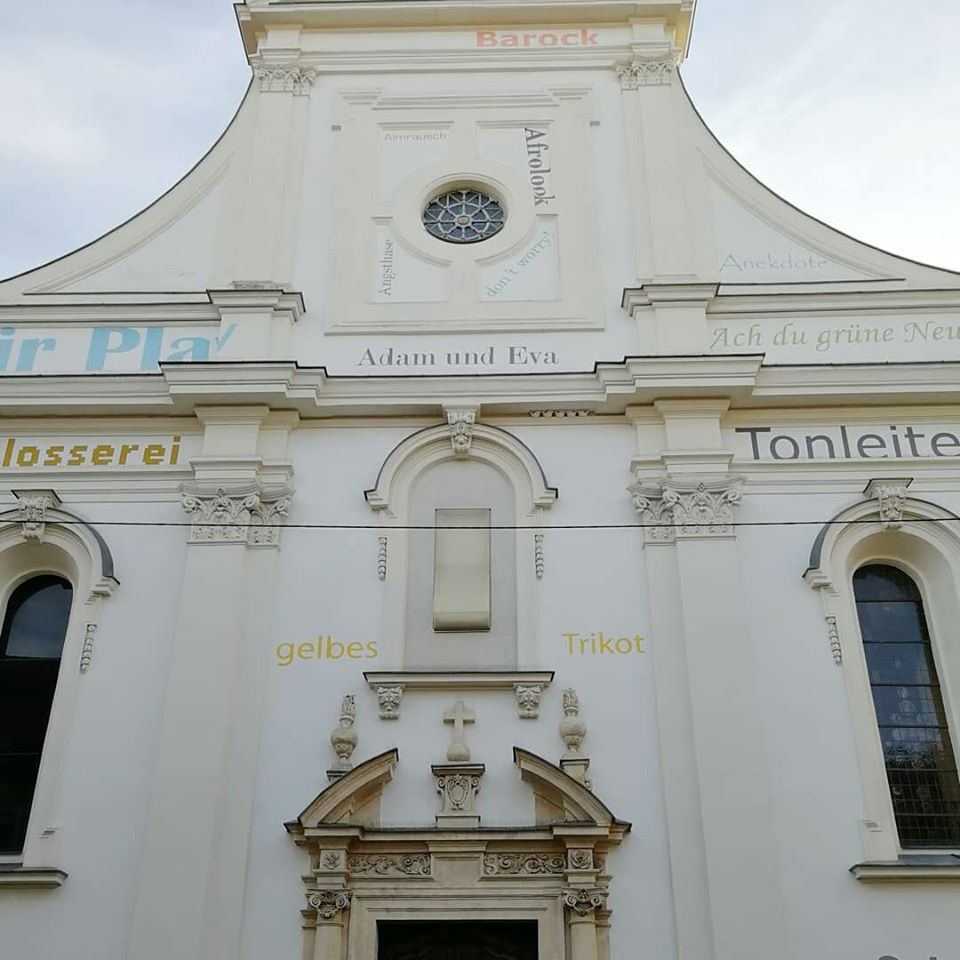 #17 churches full of mystery
The most beautiful church in Graz? Hard to say, because there are so many special churches in Graz and they couldn't be more different. But in which churches there are unexpected things to discover, we can tell you that:
The freaky Andrä- Kirche
Baroque and modern art do not go together? The Andrä Church in Gries proves the opposite. Each church window was designed by an artist, the striking exterior facade was inscribed by Gustav Troger, for example. There are thermal imaging cameras, swings, sky gates, huge light switches and church mice to discover.
Die mystic Leech Kirche
Built on a old burial mound, hidden in the middle of the university quarter you can find the small church. There are wonderful wall paintings and a very special, almost magical atmosphere to discover.
Die Franciscan Church
You know it? You probably don't know everything about it. The oldest monastery in the city has a lot to offer, such as catacombs, old gravestones, parts of the old city wall and one of the oldest bells in Graz. We would be pleased to show you some dark secrets on our ``evening tour``.
parish church
Apart from art historical sensations, its history interwoven with Judaism and Emperor Friedrich III, there is another thing that makes the Stadtpfarrkirche in Graz special. Because in a window in the chancel you can see the Passion of Jesus. In the crowd of people mocking Jesus, one finds two familiar faces: Adolf Hitler and Benito Mussolini. We will tell you what this is all about in our contemporary history tour.
Die Stiegenkirche
To find it is the real voyage of discovery, because its entrance is hidden and when you stand in front of it, the ``Stiegenkirche`` is not necessarily recognizable as a church. By the way, it stands on one of the oldest squares of Graz, on a street, the Sporgasse, which is older than the city itself, because it is an old Roman trade route.
At this moment we can think of 1000 other details that can be found in churches in Graz, we will tell you about them another time.