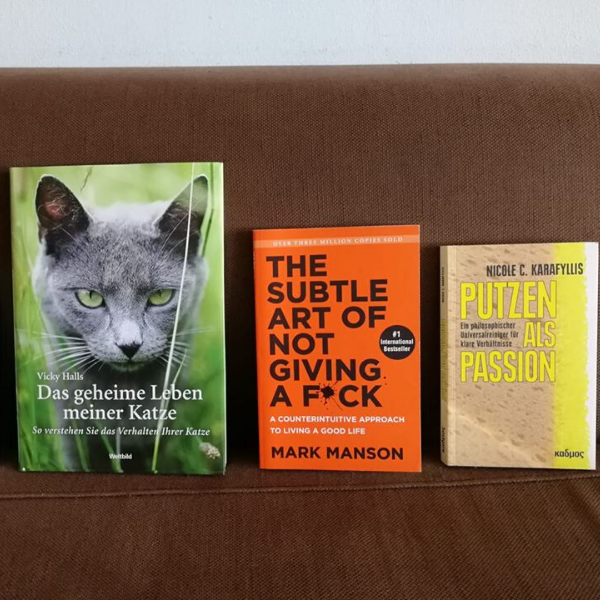 #5 Book tips for the quarantine
What can I read and where can I get books in the quarantine?
1. "Steiermark in Rätseln" against boredom
2. "Das geheime Leben meiner Katze" by Vicky Halls for a better cooperation and future animal psychologists
3. "The subtle art of not giving a fuck" by Mark Manson, actually this work should be from an Austrian, the master of "Ma wuascht", the "I don´t care"- attitude.
4. "Putzen als Passion" of Nicole C. Karafyllis for the motivated among you.
5. By the way, you can get more books at www.buechersegler.at or www.morawa.at or you can find one or the other treasure in the open libraries in the streets of Graz.